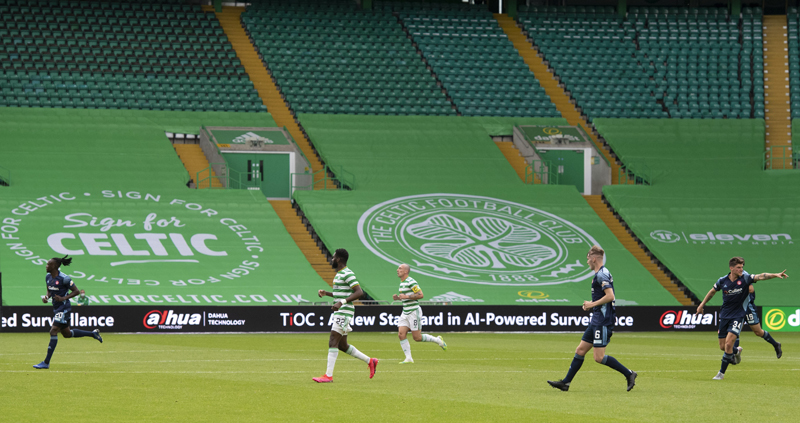 Dahua Technology has entered into a six-figure sponsorship deal with Celtic FC, supplying the club with video-based technology and equipment.
Under the sponsorship deal, Dahua is supplying video walls for locations such as the Celtic Store and Media Centre at Celtic Park, quad-rotor drones to help with player training and development, and electronic whiteboards to be used for staff training, as well as meetings and presentations for staff and visitors.
As part of the new partnership, Dahua will be appearing across a range of Club assets, on LED pitch-side banners, and on the club's website and match programmes. The deal represents the first major sponsorship by Dahua Technology in the UK and Ireland.
"We are thrilled about our sponsorship of Celtic FC," said Michael Lawrence, Marketing Director at Dahua Technology UK & Ireland. "As well as the highly visible aspects of the sponsorship, this deal represents a real partnership between Celtic FC and Dahua, and is an example of our engagement with communities across the UK and Ireland."
Commenting on the deal, Cheng Zeng, Business Development Manager for China and Asia at Celtic FC said: "We are delighted to launch this partnership with Dahua Technology. Their expertise and technology will enhance both fan experience in our stores and business operations as a whole. We hope to work with Dahua long into the future."