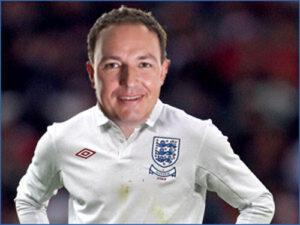 Speaking exclusively to PSI magazine for a Meet the Installer interview feature, Terry Roffey, Managing Director at Brook Security in Maidstone, Kent revealed his solution for improving the England football team's chances of success in future tournaments.
"I was 10 when England won the World Cup and we got close in 1970 and 1990," said Terry. "In each team there was a core of club players but I don't think we are likely to see that again with so many different nationals playing in the Premier League. Many teams now do not have any English players in the first team. So unless there is a change in the structure of the FA and the Premiership I do not see us winning the World Cup again. Perhaps Simon Banks can get involved at grass roots and work his magic."
The Group Managing Director at CSL and the man behind the 100 in 100 apprentice scheme has five successive PSI Premier Awards under his belt so maybe he could be the key to end a miserable run of football form!
Read the full interview with Terry in the December edition of PSI magazine.