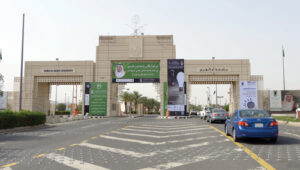 Umm Al-Qura University in the City of Mecca, KSA, occupies over 60 buildings, with more than 3000 staff on-site. When the University identified the need for a time and attendance system, the scale of the installation called for an examination of the biometric technologies available on the market.
The solution had to address several challenges including to securely manage a large number of users, to display in Arabic language, to be easy to use and most importantly, to solve the common challenge of "critical fingerprints", such as thin skin resulting from diabetes, high pigment skin, and fingers decorated with henna.
TBS partner Business City implemented a 120-unit Touchless Technology (TBS 3D) solution in the colleges of the University. The three-dimensional and contact-free sensor technology captures the highest possible quantity of fingerprint details, which, says the company, guarantees significantly high security. Contact-free solutions qualify in particular for higher risk, large user groups or hygienically sensitive applications.
"TBS has made employees attendance headache history in our university," says Dr. Fahd Al-Zahrani, Dean of IT Department, Umm Al-Qura University, Mecca, KSA.