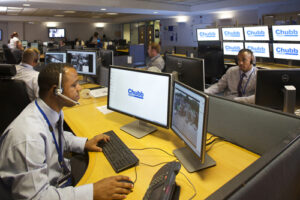 Chubb Fire & Security has acquired Digi Security, a provider of security solutions with a focus on IP digital technology, remote monitoring and technical guarding solutions. Chubb is a part of UTC Building & Industrial Systems, a unit of United Technologies Corp. (NYSE: UTX).
"This strategic acquisition enhances our security offering and is beneficial to Chubb, Digi and our customers," said Alastair Reynolds, managing director, Chubb Fire & Security. "We look forward to introducing Digi technologies to the wider Chubb group. I am delighted to welcome the Digi team to Chubb and we look forward to supporting and developing this outstanding business in the best interest of our customers."
Dan Gould, founder of Digi Security, said, "This acquisition will provide Digi the ability to increase in scale and continue to develop innovative and optimal security solutions for the combined customer portfolio."
The terms of the transaction will not be disclosed.