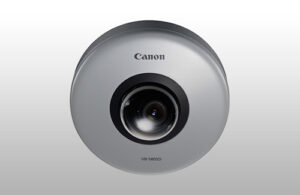 Canon UK & Ireland has announced a new distribution partnership with Pro-Vision Distribution, the independently owned CCTV, access control and public address equipment distributor. The collaboration will bring Canon's range of network security cameras to Pro-Vision's customers and trade installers.
Pro-Vision will provide and support Canon's range of network cameras, including the new VB-S805D and VB-S905F that combine monitoring with in-built analytics. The analytic capabilities include detection of movement, abandoned objects, removed objects, camera tampering, passing and volume detection.
Simon Davies, Internal Sales Manager of Pro-Vision Distribution said, "Pro-Vision is pleased to add the Canon range to the portfolio of network-based security equipment we offer to UK installers. We are optimistic that the availability of Canon cameras will be popular amongst new and existing customers.
Austin Freshwater, Director, Pro Imaging at Canon UK & Ireland added, "We are delighted that Pro-Vision will be offering our network camera range to its community of UK installers. Working with key partners such as Pro-Vision to provide tailored security solutions to an increasingly large customer base is central to our strategy and our ongoing commitment to the security market."