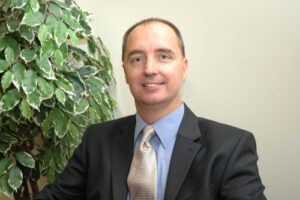 The British Security Industry Association (BSIA) has announced the appointment of David Wilkinson to the position of Director of Technical Services. Promoted from the position of Technical Manager after eight years with the Association, Dave will assume his new role in February.
The announcement follows the resignation of Alex Carmichael, who leaves the BSIA in February to join the SSAIB security inspectorate.
James Kelly, Chief Executive, comments: "I am very pleased to announce that Dave Wilkinson has been offered the position of Director of Technical Services, and will succeed Alex Carmichael in the post from the 13th February. I wish Alex well in this next step in his career and I would like to take this opportunity to thank him for the significant contributions that he has made to the BSIA's success over the past 16 years.
"I am always keen to promote from within wherever possible, and we are fortunate in having some excellent people in key areas of the Association. The Association's Technical department will remain at its current strength, to meet the extensive and complex workload on behalf of members."
Dave's experience in the security industry spans more than 25 years and includes in-house security management positions as well as various roles with market leading security organisations, including Kings' Security Systems, Reliance and the former Group 4 Securitas. Dave has been at the BSIA since 2006 and has responsibility for delivering technical requirements of the electronic sections of the BSIA, including Security Equipment Manufacturers, Security Systems and CCTV.
Dave has also played an instrumental role in coordinating BSIA working groups to develop Codes of Practice and Guidelines, representing the BSIA on European and British Standards committees and ensuring a good technical liaison with member companies and other industry organisations.
Commenting on his promotion, Dave added: "Having been at the BSIA for eight years, holding the positions of Technical Officer then Technical Manager, it is with great delight that I am now in a position to take on the role of Director of Technical Services. I look forward to the challenges of the role especially in such a rapidly changing industry environment."