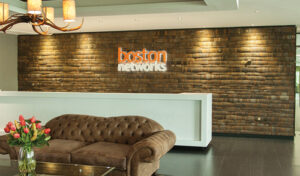 Boston Networks has announced that is has secured investment from investor Aliter Capital 1 LP, which focuses on small to mid-size UK support services businesses.
Boston Networks is headquartered in Glasgow and provides services to private and public sector customers that are predominantly based in Scotland and the North of England. The business was founded in 2000 and employs c.90 staff.
Aliter will use its industrial expertise and networks to drive both the organic and acquisitive growth of Boston Networks so that it can gain scale and a national footprint. The goal is to develop a group of fire, security and data networking companies with national coverage and a diversified blue-chip customer base; and the Company will be actively looking to make bolt on acquisitions of complementary businesses.
CEO Scott McEwan will continue to lead the management team and will also retain a shareholding. Aliter Partner Greig Brown has been appointed Chairman of the Company and will be joined on the Board by Aliter Managing Partner Billy Allan.
Scott McEwan, CEO of Boston Networks, commented: "Choosing Aliter as our investment partner was an easy decision. I have been aware of the Aliter team and their track record for a number of years, so having the opportunity to work closely with them on the next stage of Boston Networks' development is exciting. It was clear from the start that their network and experience will add significant value to the business, supporting transformational growth and the development of additional solutions for our customers. The fact that Aliter truly understands our market and how our business operates will be of major importance going forward."
Greig Brown, Partner of Aliter Capital, commented; "Boston Networks is a fantastic example of the type of business and management team that Aliter is looking to back and where we can use our sector expertise to support transformational growth.  We have a strong track record of developing regional businesses and see clear potential to support this business both organically and through bolt-on acquisitions."