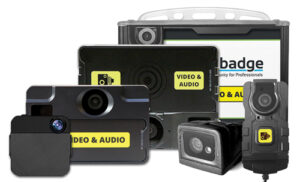 Edesix, providers of Body Worn Cameras (BWC), has been named in The Sunday Times Hiscox Tech Track 100 which highlights the top fastest-growing private technology companies in the UK.
Edesix has entered at number 64 in the 18th annual Sunday Times Hiscox Tech Track 100 league table, which ranks Britain's 100 private tech (TMT) companies with the fastest-growing sales over the last three years.
The company has enjoyed a successful last 18 months, where it has won new contracts with UK prisons, Scotrail and South Australian Police, and launched several new products, including the VideoTag Series, the X-100 (head mounted) and X-200 (torso mounted) cameras and ONStream which integrates Edesix body worn cameras with existing CCTV video management systems. Edesix has also opened new offices in both the USA and the Middle East.
"This is fantastic news for us and a great testament to all the hard work that has been put in over the last few years to grow the business both here in the UK and overseas," explains Richie McBride, managing director of Edesix. "There have been huge developments in the body worn camera market in recent years. We will continue to expand in the coming years."