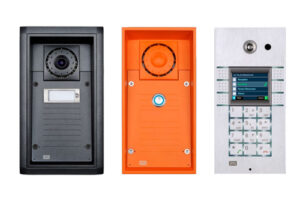 The acquisition of 2N by Axis addresses the company's requirement of growing its portfolio in light of the developing IP video intercom market. 2N not only operates in the IP intercom field, it also has a presence in IP audio and IP lift intercom.
"The acquisition supports our ambition to contribute to a smarter and safer world. There is an increased customer demand for integrated solutions with open standards that deliver enhanced security. Together with 2N we can meet that demand," says Peter Lindström, Vice President New Business at Axis Communications.
The 2N brand will remain, and the company will operate as a subsidiary within the Axis group. The joint operations will concern knowledge sharing and assisting each other in R&D and market access. An important joint task is to accelerate the convergence from analogue systems towards IP intercom and develop new opportunities.
"We plan for development and growth for Axis as well as for 2N. The market is growing, and by acquiring 2N we can continue to drive the change in the market," says Peter Lindström.