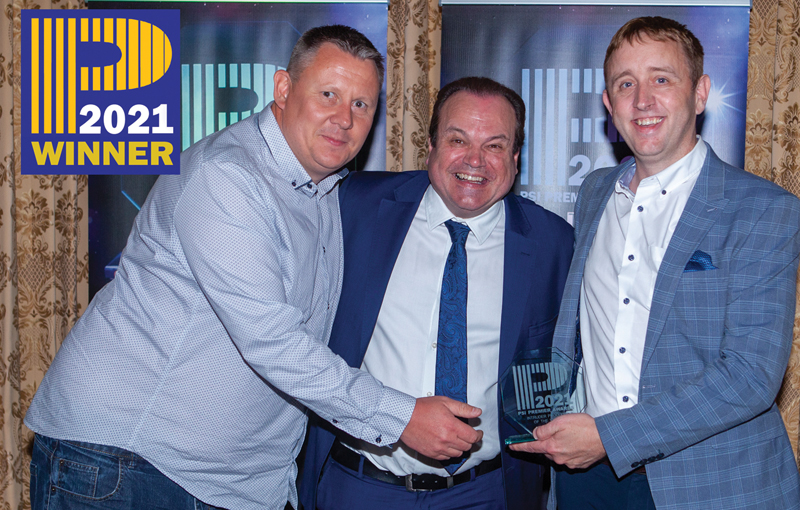 Winner: Pyronix Enforcer V10
The Enforcer V10 has now won 'Intruder Product of the Year' four times in the last five years – 2017, 2018, 2019 and now, 2021!
"We're delighted to have won Intruder Product of the Year once again. We constantly strive to deliver the best possible solutions for our customers, so it is great for the whole Pyronix team to receive this recognition from installers, while our recent announcement of the Enforcer V11 shows our continued commitment to the system, knowing how well loved it is within the industry," says Laurence Kenny, Pyronix Marketing Director.
A highly reputable and all-rounded panel, the Enforcer V10 has once again proven to be the installers 'choice' system, as Pyronix launches the Enforcer V11, alongside the Touchscreen Control Station combining the AndroidTablet with HomeControlHUB app and SmartPlug.
Incorporating security, automation and video in one platform, which is conveniently accessed via the Touchscreen Control Station interface, the Enforcer V11 takes security and control to new heights. Featuring a range of new innovative features, including enhanced installation, Wi-Fi built onboard its PCB, unsupervised zones and occupancy timers on zones, the Enforcer V11 practically covers any installation requirement.
The AndroidTablet enables users to surf the web, as well as open HomeControlHUB for complete control of the Enforcer V11. The installer can also use the interface as a portable keypad on maintenance visits, while existing ProControl+ and Hik-Connect accounts can be connected to pull other Pyronix/Hikvision cameras on the property in to view via HomeControlHUB.
Meanwhile, the addition of the new SmartPlug provides value-added integration; enabling users to manage any plug-in appliance via HomeControlHUB on the AndroidTablet, where they can also access their cameras and security.