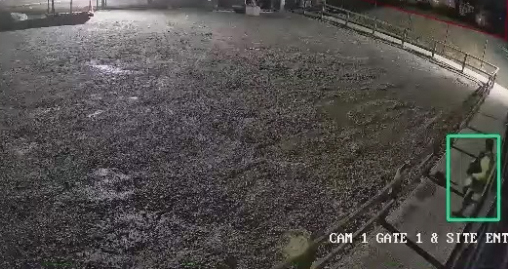 RE:SURE, a monitoring centre based in Northern Ireland serving the UK and Ireland markets, has deployed Camect's smart camera hub to many of their CCTV remote monitoring sites. The camera hubs analyse video in real time to detect and label moving objects including people, vehicles, and deliveries meaning that the monitoring centre is now able to provide more accurate and responsive security monitoring for their clients' homes and businesses.
RE:SURE MD John MacMahon says: "Rather than being a traditional ARC (Alarm Receiving Centre), we decided years ago to get a lot more proactive in terms of advising our install partners which systems work. All too often, distributors would say "yes, of course our system can accurately detect a person/vehicle". Of course, more often than not this was not the case, and everyone suffers as a result.
"Usually, the ARC staff becomes overwhelmed with false activations, cameras have to be suspended, and in essence the whole system breaks down as there ends up being blind spots everywhere. Even worse than that is the system wouldn't detect at all. So we decided to find out for ourselves, as ultimately we are the ones that suffer the most day in, day out with bad systems. We have consequently been following this space very closely and watching it evolve over the last decade.
"Using Camect we are getting crisp, accurate alerts into the Control Centre and none of the old environmental false alerts. It's exactly what we were waiting to appear on the market and the set up time from a technical perspective is also a massive advantage -it's as close to plug and play as you can get."
Camect's founder Arup Mukherjee: "Supporting efficient monitoring centre operations is a priority for us. The diligence that goes into RE:SURE's monitoring service has made them an excellent partner. RE:SURE has long recognised the value that practical analytics provide, so they soon recognised that Camect alerts allow them to hone in on activity that presents the highest risk to their clients."
Camect and RE:SURE aim to continue their partnership to deploy analytics in Northern Ireland.