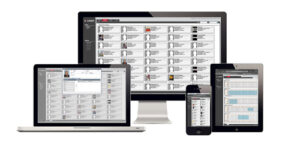 3xLogic has announced the availability of its solutions including infinias access control, Vigil video management system and Trends business intelligence platform into the European market through its sister company, PAC. The move represents the first time that the solutions have been made available in Europe, a key new market for the company.
The launch of the solutions meets the demand in the European market for a solution which is internet-facing with a cloud back-end. The solutions will be available in the UK from November 2018, followed by other European markets in due course, and will be supplied by existing PAC partners who possess the necessary skill set and business model to leverage this exciting technology.
To support the 3xLogic's solutions PAC will offer after-sales support through telephone and field support engineers based in the UK. In addition, a series of online training courses have been developed to ensure customers can take advantage of the features and benefits infinias offers. A dedicated training facility in Manchester will offer hands-on training for end users, while they can also schedule on-site and/or online training to supplement their needs.