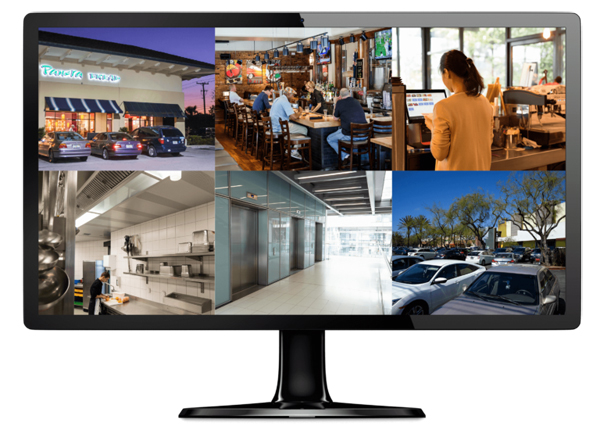 Videoloft has announced the first of its new features planned to launch in 2022 with the news that customers can now connect a monitor to the Videoloft Cloud Adapter and watch their camera live feeds on a local display.
Until now, wanting local live viewing was one of the only remaining reasons why security installers and users felt it was still necessary to retain on-premise NVRs or DVRs. But now, as well as remote camera viewing from the Videoloft iOS or Android apps or browser-based webviewer, live video feeds can be watched on a monitor over the local network.
The Videoloft Cloud Adapter, the small bridging device that connects compatible CCTV systems to the platform, instantly upgrades legacy security systems adding all of the above features and more. It is available in an 8 or 16 channel version and there is a 64 channel 19" rack mounted solution for larger installations.
The end user demand for cloud-only installations is rapidly growing, but Videoloft can still run alongside a local recorder where required.
"We're definitely seeing increased adoption of cloud-only video solutions across a wide variety of sectors," explains Laura Worrell, Videoloft's Chief Operating Officer. "Cloud-only installations used to be limited to customers with a specific requirement to only store video offsite, but it's now becoming the norm."