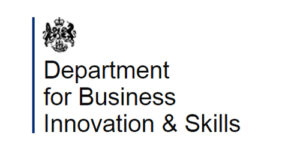 The Department for Business, Innovation and Skills (BIS) has approved the Trailblazer Apprenticeship Standard for the Fire, Security and Emergency Systems industries.
The Standard sets out the core competencies for apprentices who aspire to become a Fire, Security and Emergency Systems Technician. It is expected to take 36 months to complete, and upon completion, candidates will be eligible to apply for membership of the Institute of Engineering and Technology (IET) at EngTech level.
This is a significant development for the fire, security and emergency systems industry. The Standard was developed by a group of employers and industry stakeholders and was put out for consultation by the industry in April of this year, prior to its submission to BIS in June. The next step of the Trailblazer's development is the creation of an assessment plan in support of the new apprenticeship Standard, which is scheduled for submission at the end of this year.
Skills Minister Nick Boles said: "Businesses are better placed than anyone to train the next generation of workers and will help us deliver 3 million high-quality apprenticeships by 2020. By designing apprenticeships, organisations like the Fire and Security Association and their group of employers are ensuring that young talented people develop the skills needed to progress up the career ladder and help drive businesses forward."
Pat Allen, Director of Abel Alarm and lead employer on the Fire, Emergency and Security Systems Trailblazer group, said: "I'm delighted that BIS have approved our proposed apprenticeship standard. The industry has repeatedly stated its desire to have a structured apprenticeship in place, and this has been developed by employers and key industry bodies to reflect the skills and competencies businesses need from their apprentices. This is the first apprenticeship that caters for the needs of both fire and security installation companies, as it allows candidates to specialise, depending on the needs of their employer's business."
Steve Martin, Head of the Fire and Security Association (FSA) has also welcomed the approval of the Standard: "This is a significant development for our industry and the businesses within it, and gives us an apprenticeship that is designed and developed around the needs of employers and is recognised by the entire industry."
Martin continued: "Now that our Standard has been approved and we have a structured training programme at entry level our industry will have a means of recruiting high calibre talent to fill its vacancies and help succession plan for the future. We will now be able to offer someone seeking a career in our industry a structured apprenticeship that will help them take the first towards becoming a qualified fire, security and emergency systems installer, something we have needed for a long time."
He added: "The FSA is proud to have contributed to the development of this apprenticeship standard through our work on the stakeholder group, and congratulate Pat Allen, our Chairman, for his work on this project. Without the efforts of Pat and the employers who helped develop this apprenticeship standard, it's fair to say that it wouldn't have been anything more than a pipe dream. "