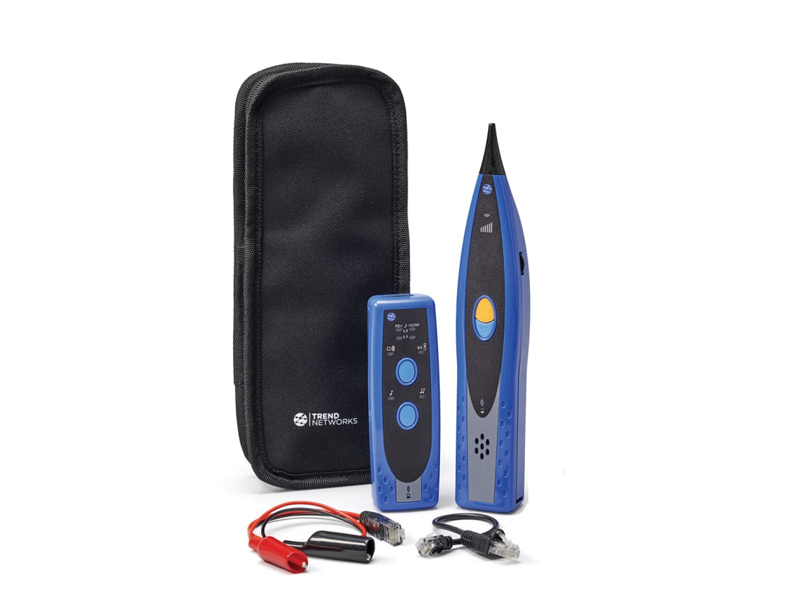 The Tone and Probe kit from Trend Networks helps installers with easy and dependable tracing of all types of copper cables, including data, telephone, electrical and COAX.
The new Tone Generator features a power output of 13dBm, providing reliable cable tracing even over long distances. Easy to use, with no training needed, it is equipped with line testing features for troubleshooting and service verification. With 70 hours of battery life, and a shielded button to prevent accident battery drain, users can depend on it being available whenever the job demands it.
Getting started
The instructions come in the form of two multilingual A3 folded pamphlets that provide reasonable detail on safety, features, operation and where to find additional information. They are well detailed and provide all need to know information to operate and care for your test equipment properly.
The test equipment is ready out of the box. Which a quick glance over the user guides, you are ready to identifying cables and faults.
 Performance
The tone and probe tester worked better than most available on the market. With its high power output and increased sensitivity, the tester was able to identify multiple types of copper based cables and conductors, even when subjected to interference, which may disrupt or provide false results with other lesser quality testers.
Read the full review in the January 2022 edition of PSI magazine