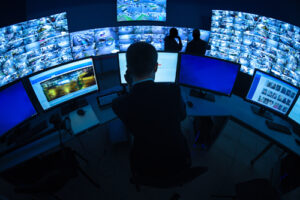 Stanley Security has announced that it will be providing safety monitoring and emergency response management services to Blackline Safety customers in the UK and Europe. 
Blackline Safety is a supplier of wirelessly connected gas detection and lone worker monitoring products monitoring for atmospheric hazards and the wellbeing of personnel working alone, whether in populated areas, indoors within complex facilities or remotely.  A key part of its service is live 24/7 monitoring and wireless gas detection, helping teams working in hazardous environments by responding to emergencies in real-time and managing efficient evacuations.
Under this new partnership, Stanley Security will take over the role of safety monitoring services for Blackline in the UK, Netherlands and Belgium this month, with a further seven countries in Europe throughout 2020 and will additionally provide backup support for Blackline's Calgary-based Safety Operations Center, increasing protection for Blackline's North American customers.
To ensure the transition of monitoring and response services, Stanley Security has established a continuous training programme for employees across Europe. The training ensures operatives have in-depth knowledge of Blackline's emergency response protocols, products and features, and are kept up to date at all times.