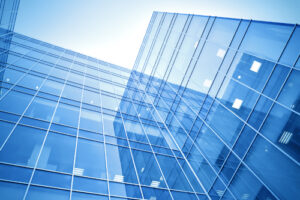 IFSEC International and Euralarm have announced a partnership that will include a new half-day conference taking place at London's ExCeL on 17th June during the three day event this year (16-18th June). 'Smart Cities: Safer & Secure' will explore how those responsible for protecting key assets can obtain the tools to ensure smart cities remain safe and secure.
Featuring key speakers from European sectors such as manufacturing, systems integration and civic authorities, the conference will probe how the rapid global advance of smart cities and the increased use of integrated platforms create a greater need to for safer and secure environments.
'Smart Cities: Safer & Secure' will bring together a range of experts from across the sector to impart their unique insight on how the concept of smart cities is being underpinned by large scale and sophisticated networked technologies.
The strategic half day event aimed at professionals in the emergency services, national and local government along with those working on critical national infrastructure, amongst others will offer a great opportunity to further explore how to increase the safety and security across Europe and beyond.
In addition to the conference IFSEC International will also host an interactive webinar on the same theme in the run up to the event. Taking place in April the 'Smart Cities: Safer & Secure' webinar will explore similar topics with a host of case studies that will showcase successful adoptions of integrated networked security and fire systems.
Participants will also benefit from the webinar format by being able to pose questions to as well as challenge the expert panel hosting the event.
Martin Harvey, Head of Regulatory Affairs EMEA, Tyco /ADT and Euralarm states: "IFSEC International 2015 will provide Euralarm with a formidable opportunity to present a cohesive narrative on how today's smart cities are being made safer. Product developments and networked solutions have become critical aspects of smart city concepts and Euralarm is pleased to be able to impart expertise and guidance on a range of case studies and experiences. Anyone with a strategic interest in the protection of key assets and infrastructure is invited to participate in both the conference and webinar."