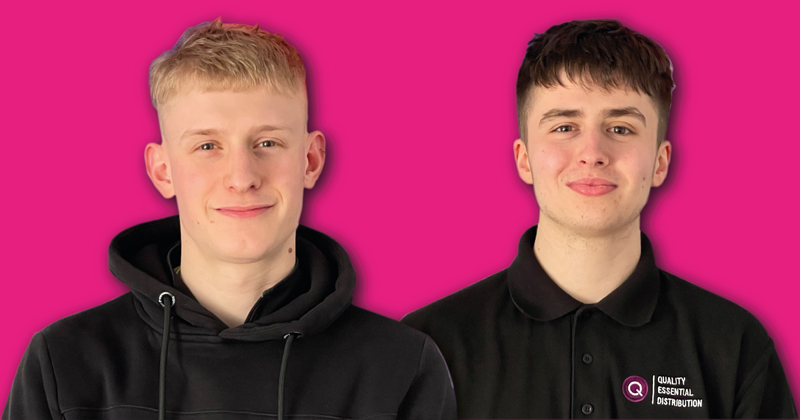 Quality Essential Distribution has continued to invest in training and development within its team with recent promotion and recruitment announcements.
After joining the business in 2016 and completing an apprenticeship, Joel Smith has been internally promoted to Purchasing and Customer Services Assistant.
Joel said, "I enjoyed my time in the warehouse and always wanted to do more. The company really encouraged me and have supported me in gaining more qualifications and office experience. I'm thrilled to take on this new role and to see where it will take me in the business."
In the past six months, QED has brought in two new young recruits one of which, Brandon Chatburn, has taken on the role of Warehouse Assistant following Joel's promotion.
Brandon said: "I've always been a hands-on person who likes keeping actively busy. This role couldn't have suited me better. The team have been really welcoming and friendly and I can't wait to learn more from them."
Matt Philp, Managing Director said, "We believe knowledge and sharing business experience is so important to the success of any team; it helps expand product knowledge which is ultimately of benefit to all our customers. We're also proud to support apprenticeships and reward and promote staff who continue to learn and contribute to the success of the business".