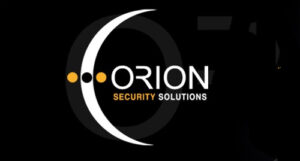 The Scutum Group of France has merged with Orion Security Solutions based in Oxford. This financial partnership establishes Scutum's business presence in the United Kingdom and reinforces its ability to guide its clients in Europe, while "accelerating synergies around smart digital services and operate solutions offering".
Orion Security Solutions is a private company with 80 employees and €15 million in revenue. The firm develops technologies and solutions in video surveillance, intelligent video, burglar alarms, access control and fire detection systems. From consulting and designing the protection solutions to their operation through remote monitoring, and in addition to their installation and maintenance, the company fulfils the security needs of both public institutions and private organisations.
After the acquisition of three companies in March 2015 (Satif Group and FIRE&CO in France and Ceulemans Security in Belgium), this new venture makes it possible for the Group to expand the geographic scope of its activities and offer a complete range of safety and security related products.
"Over recent years, the Scutum Group has completed major acquisitions that have benefited its growth and enabled it to stand out on the European market," says Franck Namy, CEO of the Scutum Group." We are particularly proud of this union with Orion Security Solutions, a people-oriented company that shares our values and commitment to safety and security. This agreement opens up new business opportunities for our activities in the UK, both for our current clients as part of a business conquering approach."
Commenting on the merger Christopher Holland CEO of Orion Security Solutions said: "For some time, as a business we have looked for a suitable partner to expand our business into Europe. I am delighted that we came to an agreement with Scutum who were the only company that shared our vision and our values. The innovation, economies of scale and opportunities for our customers and our staff are only limited now by our imagination."