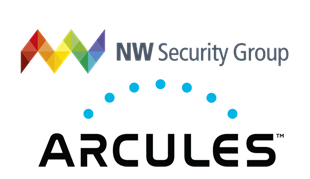 NW Security has signed a partnership agreement with security-as-a-service solutions provider Arcules.
The Arcules Video Surveillance as a Service (VSaaS) platform provides organisations with an underlying cloud infrastructure which offers features such as compatibility between sites, low video latency, data encryption, redundancy, streamlined maintenance, automatic firmware updates and easy onboarding, all built on the Google Cloud Platform.
Arcules offers a fully open platform including support for over 3,000 IP camera models today. This enables customers to migrate their existing surveillance cameras to an Arcules Cloud account without the need to buy new cameras.
Arcules, which was spun out of Milestone Systems three years ago, also benefits from tight integration with the business which allows Milestone XProtect customers to make smaller remote sites live quickly and with minimal IT resources and downtime using the Arcules-XProtect Hybrid VMS Solution. Arcules remains a Canon Group company together with both Milestone and Axis.
Frank Crouwel, Managing Director of NW Security, commented: "We are right on the cusp of an acceleration in the migration of CCTV systems into the cloud. Over two thirds (71 per cent) of England-based medium and large-sized firms in the private sector and 43 per cent of public sector organisations we surveyed in September 20201, are planning to migrate CCTV systems into the cloud within the next twelve months.
"It's important to have well developed services for helping firms to migrate CCTV into the cloud. Arcules now offers the right combination of highly secure, yet open and flexible cloud CCTV platform with easy onboarding paths for customers. We are very pleased to be Arcules' first integrator partner for the UK."
Michael Hyglid, Sales Director EMEA, said: "NW Security is set to be a key partner for us in the UK. They understood right away that we are not just a software solution that's been ported into the cloud but are a 100 per cent 'cloud first' platform built on leading cloud tools and principles. They also understand where we are today and the strength of our technology roadmap."