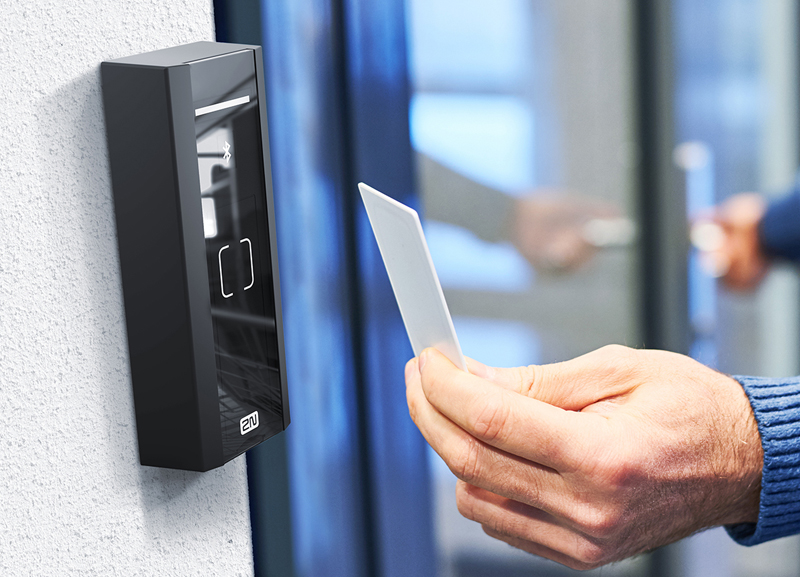 Harnessing Bluetooth-based mobile access technology, the new 2N Access Unit M and its readers have been designed to make it easier for distributors and installers to provide multi-factor authentication options for buildings. Choices now include RFID, RFID combined with mobile access via Bluetooth, or RFID with a keypad.
2N Access Unit M's compact, slimline design fits with different door frames and its glass front panel, guaranteed scratch-free for five years, completes an elegant design solution for different office building and lift access control needs. The new unit is fitted to door frames in minutes, requires minimal office cabling and can be configured and administered remotely, so access system installation and office fit-out times are accelerated.
With a protection rating of IP55 and IK07, the 2N Access Unit M is well suited to outdoor and harsh environment applications. The reader securely communicates with the web interface, with 2N Access Commander administration software and the 2N Mobile Key mobile application.
The new Bluetooth technology will be available at the end of April.