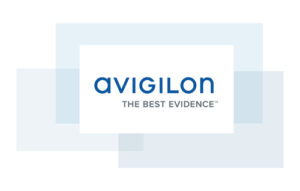 Motorola has announced that it has entered into an agreement to acquire Avigilon.
 "This acquisition will bring Avigilon's advanced video surveillance and analytics platform to the rapidly evolving public safety workflow, while also expanding our portfolio with new products and technologies for commercial customers," said Greg Brown, chairman and CEO, Motorola Solutions. "Video can play a powerful role in creating safer cities and thriving businesses. It can serve as highly efficient 'eyes and ears' for monitoring a given location, and advanced video analytics can proactively alert officials to a perimeter breach or quickly find a person who left behind an object of interest."
 "We're very pleased to be joining Motorola Solutions, as their vision and strategy aligns fully with our own," said Alexander Fernandes, Avigilon's founder, chief executive officer and chairman of the board. "This combination will bring new opportunities to Avigilon, allowing us to accelerate our innovation and provide even more value to our customers."
 Jon Cropley, principal analyst, video surveillance at IHS Markit says: "Rumours about Avigilon being acquired have been circulating in the industry for years. Many expected one of Avigilon's competitors to acquire it. Instead, Motorola Solutions, a company with limited current involvement in the video surveillance market, has stepped in.
"Motorola's focus on public safety projects is likely to have been a major motivation for the acquisition. City surveillance is an important element of public safety. Professional video surveillance equipment revenue has been growing faster in the city surveillance sector than in the rest of the market in recent years. IHS Markit forecasts this will continue, with the city surveillance sector growing at a compound annual growth rate (CAGR) of 11.1 percent to 2021 — and the total market growing at a CAGR of 6.8 percent.
"IHS Markit estimates that Avigilon was the eighth largest supplier of professional video surveillance equipment in 2016 with over 2 percent of a global market worth $15.4 billion."
The announcement to acquire Avigilon comes after a string of acquisitions by Motorola over the past three years. Some notable recent acquisitions include the UK TETRA operator Airwave, the US-based 911 business of Airbus DS Communications, Kodiak (a push-to-talk provider) and Spillman (a public safety software provider).
"Given these deals and planned acquisition of Avigilon, it's clear that Motorola is aiming to increase activity in the wider public safety and 'safe city' market, moving beyond its emergency communications focus of the past," says Jon. "Traction of national public safety broadband networks such as ESN and FirstNet, which facilitate video integration, further support this strategic play."
IHS Markit estimated Motorola held approximately 7 percent of the nearly $5 billion command and control technologies and services market in 2017.