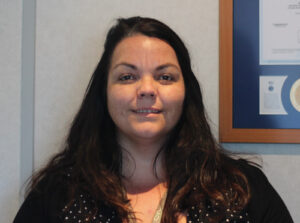 Nicola Gant is the Quality Manager at CVL Systems in Wellingborough. With areas of expertise including CCTV, access control, intruder alarms, barriers, bollards, gates and AV the company is list accreditations such as ISO9001, NSI Gold, CHAS, SafeContractor, Gate Safe and CompEX.
Do you use a distributor or buy direct from manufacturers?
We buy through various distributors but there are a number of manufacturers that we also deal with directly due to a range of different technologies.
Is third party accreditation beneficial to your company?
Being accredited means you can compete on a higher level and demonstrate the company's high standards. I do find that having third party approval helps the business to run more efficiently and ultimately improve customer satisfaction. Furthermore, when it comes to tendering, having the right accreditation does go a long way when scoring against any other bids. CVL Systems now proudly hold all the accreditation that is usually required on the majority of tenders.
What would be a typical project for you?
We do very little domestic work, if any; we focus on major blue chip companies in the UK supplying a range of security disciplines and focusing on customer relations for the all-important repeat business.
What would make your job easier?
More hours in the day!
Do you think there is a skills shortage in the industry? 
As we cover so many different areas of security it's very hard to find installation technicians trained across all disciplines who can hit the ground running from the off. As a result we have very good training plans for all our technicians, which is vital as we only use CVL staff for installation, service and maintenance work and no outside sub-contractors.
Are there any common requests from customers that give you problems?  
So often we hear that people want things done straight away!
What is the industry's biggest myth?
You do get the impression that people don't value security enough – expecting it to cost very little and then being surprised when they find out how much a professionally installed system will cost them. You get what you pay for with security technology, but so often we hear that price is the deciding factor.
Read the full interview in the November 2017 edition of PSI magazine