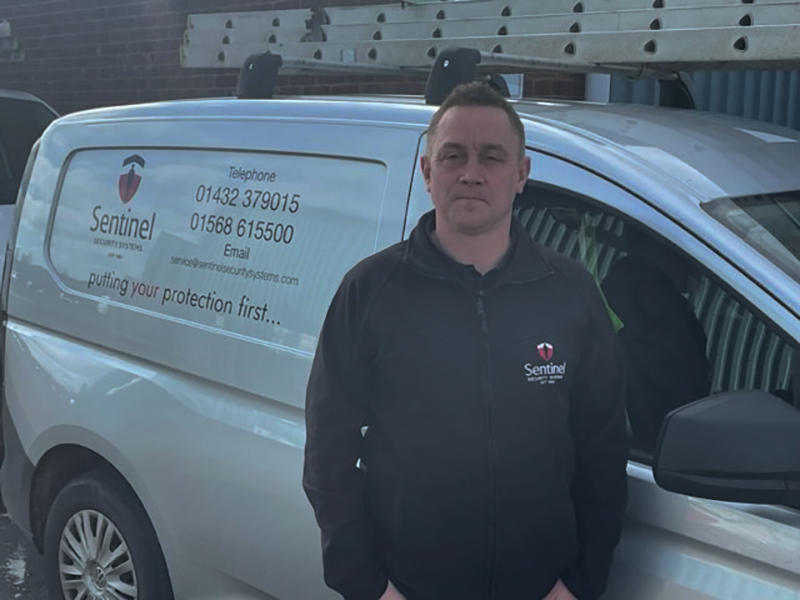 Lee Oldaker is the Director at NSI Gold certified Sentinel Security Systems and the recently acquired Faithful Alarms in Herefordshire. The companies specialise in intruder, fire, CCTV and access control, with a service/maintenance mindset.
What would be a typical project for you?
Intruder and CCTV are our main installation types. As we are situated in Hereford, we get involved with quite a lot of Army and MOD installations. However, we also like the NHS type projects.
Do you have any 'go to' technology and manufacturers?
Texecom, Dahua, Videcon and Paxton.
What is the best thing about working in this industry?
No two days are the same, the variety of work we cover and the people/companies we have the pleasure of working with. Hereford & Worcester are relatively small cities, so we soon get to know the right people.
Is third party certification beneficial?
Yes, very much so, as some customers will only use certified/accredited companies which then can sometimes put us at the front of the pack. Me and my team have worked very hard to maintain these high standards.

Do you think there is an engineer skills shortage? Any trouble recruiting?
There is a massive shortage of skilled and time-served engineers at the moment and I feel that some of the old ways just haven't been passed on in both work effects and knowledge. In my area it is hard to find skilled engineers who are time-served, so we have invested a lot into training new engineers. We had put four through Skills for Security and job-based training and now after four years they are coming into their own. I was once an apprentice, ironically with Sentinel Security, I learnt so much in those years; I came back "and bought the company" as the entrepreneur Victor Kiam used to say. At present we are running more apprentice schemes and shall continue to do so to guarantee our future growth plan.
Read the full interview in the May 2023 edition of PSI magazine