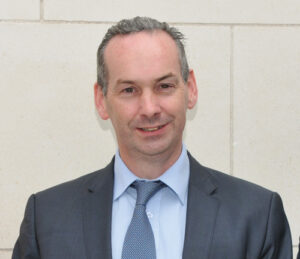 David McCullough is Director at the NSI Gold accredited Electronic & Security Services (better known as ESS Security) in Belfast, Northern Ireland. Areas of expertise for the company include intruder/fire alarms, CCTV systems, access control systems, networking systems.
Do you use a distributor or buy direct from manufacturers?
Mainly through a distributor but certain products we buy direct from the manufacturer.
Is third party accreditation beneficial to your company?
Yes it is and we have had a Certified Quality Assurance Accreditation since 1993 through the National Security Inspectorate (NSI). We have just got certified this year by NSI for  BS8418 Installation and remote monitoring of detector activated CCTV Systems making us the only installer in Northern Ireland with this certification and there is only a few in the UK with this also.
What would be a typical project for you?
Having been trading since 1974 we still fit many intruder alarm systems in both domestic and commercial premises and we would be one of the largest installers in Northern Ireland. Today a typical project for us would be an IP CCTV system with many cameras and connected to customer routers for remote viewing.
Do you think there is a skills shortage in the industry? 
Yes there is a skills shortage and has been for the last few years.  We recently employed a number of apprentices with a view to develop their skills "in house". We have also just started a graduate electronics engineer too, however I'm sure we are like many installers in that we find recruiting good engineers extremely difficult.
Are there any common requests from customers that give you problems?  
All our customers would request a very neat installation and safe in the knowledge that we are available 24/7 if the need arises.  We pride ourselves on doing a very professional and neat job and the majority of our work is through word of mouth recommendations so we must be doing something right. I would say many customers also assume their CCTV images are going to be like what they see on their home television when watching programmes or films.  With high definition cameras that we now fit this certainly makes the difference when showing customers their CCTV systems we fit at their premises.
Read the full interview in the August 2017 edition of PSI magazine