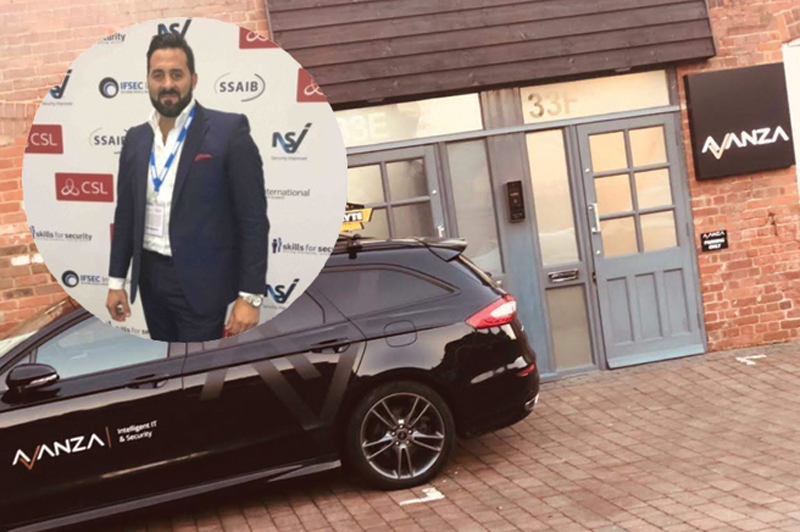 With 25+ years of industry experience, Charlie Salamone is the Director at NSI Gold and Constructionline Gold certified Avanza, who specialise in the design, installation and support of security systems with an increased focus on integration on high-end commercials work out of offices in Stevenage and London.
What would be a typical project for you?
A typical project would probably be in the finance sector where offices have CCTV and access control integrated with analytics such as face/people search functionality. The typical size of this kind of project would be around 50 doors and cameras. We also do a lot of work in the education sector with schools and in the hospitality industry where we look after many five-star hotels. Whatever the sector, our typical installation would involve that integration of CCTV and access control.
Do you have any 'go to' technology and manufacturers?
For CCTV we like Avigilon and we are really impressed with Ava, a fairly new company but their systems enable you to do a lot of security and non-security analytics. Also in CCTV we like to use the Milestone platform. For access control we are channel partners with Gallagher plus we also install Paxton technology because it delivers every time. Another company whose products we specify for access control is Salto.
What is the best thing about working in this industry?
It's a mixture of probably the variety of people you meet and the sites you go to. We are not stuck to only working on one kind of installation so there is a broad range of places that we get to visit and each day you could be meeting very different people such as the IT manager in a hotel or the headmaster at a school. The technology we use is constantly developing too which is great because, while I wouldn't say I'm a geek when it comes to kit, I do like to push it to the limit. It's a great feeling being able to deliver a system that meets the needs of the customer and to show them how it works.
Is third party accreditation beneficial to you?
Yes, I think so. The NSI does a lot to keep up the standards in the sector with regular auditing. I think if a customer is presented with three companies and you are the only one with accreditation then it gives you an advantage and puts you in a better position to win that business. Third-party accreditation also makes us keep our own standards high so that we can continue to be a success. Essentially, I don't like to do something just for the sake of it, there has to be a benefit for the company, but the time and money it costs to meet the higher standards needed for accreditation is worth it.

Do you think there is an engineer skills shortage? Any trouble recruiting?
I've been recruiting for around 20 years and I think I've always found it hard to find good people. I think it comes down to attitude though rather than skills, because skills can be learned but if you don't have the right attitude you won't be the right person. There are definitely fewer younger people coming into the industry – maybe it's just not seen to be glamorous enough, but since IP technology has come along it is much more cutting-edge than before when it was just electricians coming into the sector working on analogue equipment; nowadays we are seeing more IT people taking an interest too. As a company we are looking to take on apprentices going forward as I feel that will give us the best results in training people how we want them. I do think that one issue that the security sector should address is that electricians have to take exams in order to qualify, but for security installers there's nothing official that you must pass first before being able to carry out work.
 Read the full interview in the July 2022 edition of PSI magazine