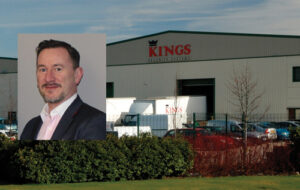 Anthony King is Managing Director at Kings Security Systems in Bradford. He has been in the industry since he was 16 years-old and is a CSMP (Certified Security Management Professional). We caught up with him to discuss life in the modern security sector.
Do you use a distributor or buy direct from manufacturers?
Our main distributor is Honeywell ADI, with whom we have a very strategic partnership, we have clients with high expectations and so our supply chain needs to be able to support us to deliver beyond those expectations.
Is third party accreditation beneficial to you?
Honest answer, yes and no. For me accreditation doesn't go far enough to really ensure there is a clear distinction amongst installers to give customers the real opportunity to choose and select the right business. I believe ISO27001 (which we have held for three years) and ISO22301 which we will have this year, are a must for our industry and companies who go beyond the third party accreditation criteria should be recognised. I believe if we want to professionalize our industry we need to qualify it, no Grandfather rights!
What would be a typical project for you?
Our speciality is retail and the multiple sites clients, our projects can range from a high end coffee shop, to a High Street clothes retailer, a convenience store, right through to a supermarket. Most of our projects are two to three weeks.
Do you think there is a skills shortage in the industry? Any trouble recruiting installers?
We have a huge skills gap and forgive me for saying, but anyone that doesn't realise that isn't pushing their business into the new technology and solutions that our industry needs to be in. When sailing boats were at their height, I'm sure many said there was no shortage of able bodied seamen, but when engines came along, there was a huge shortage of engineers; I believe our industry is at that turning point.
We recruit apprentices for the future that want to become qualified and want to learn the technology for the future; the most important tool is their laptop, we have 70+ in the business right now.
Are there any common requests from customers that give you problems?
Probably the same as everyone else, " how do we reduce costs and still get a greater return on our security budget with better results " and our answer is always the same, we need to do it differently!
Read the full interview in the June edition of PSI magazine