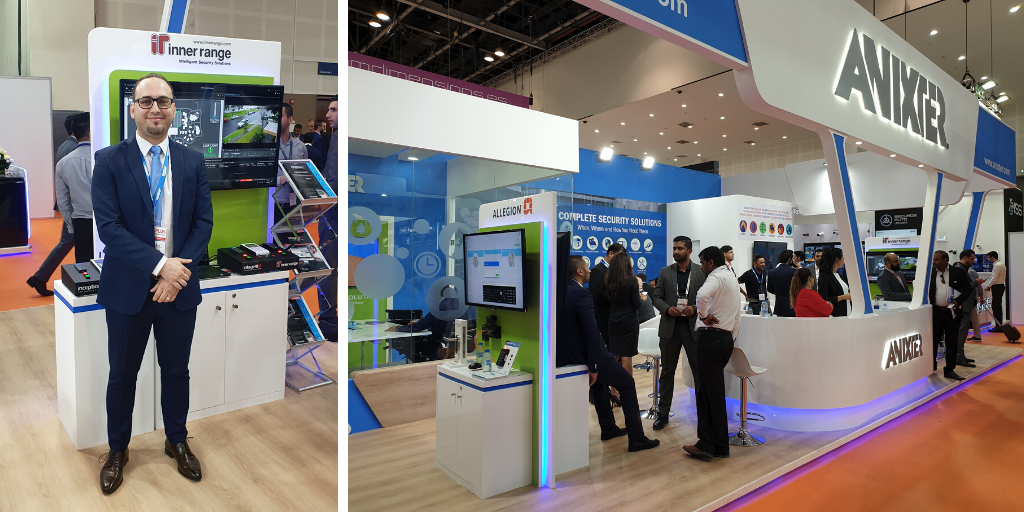 Inner Range's regional sales manager for the Middle East and Africa, Issam Alhamdan, has just about got his voice back after non-stop talking to delegates at Intersec 2020. Here he blogs about the experience.
Middle East expansion
It's an exciting time for Inner Range in the Middle East. I joined the access control manufacturer last summer as its first dedicated sales manager for the region and we hope to expand even further soon. We have recently completed a number of projects in the new capital of Egypt as well as working with a large critical national infrastructure organisation to provide secure access control for multiple sites.
Biggest regional security event
Intersec is the biggest security exhibition in the region, so the 2020 event in Dubai was a great opportunity to meet existing and potential customers and showcase what our products can do.
The official figures show we were one of more than 1,000 exhibitors at Intersec 2020 hailing from more than 56 countries, and that there were more than 33,500 industry visitors. It was certainly a very well-attended event.
Product showcase
We showed delegates our Entry-level access control system, Inception, as well as our Enterprise model, Integriti. Both products allow you to manage access control and intruder detection via one single platform.
We provided demonstrations of both products and the general feedback was that people were impressed by the power of Inner Range systems. Delegates were keen to get into the technical details too and we answered lots of questions about our product capabilities and integration methods.
We talked about how Inception is brilliant for single sites. It offers access control and intruder detection without the need for any additional software, and is easy to programme, test and commission. It's powerful but budget friendly. We've recently upgraded Inception so it comes with its own dedicated app you can use from a smartphone or tablet and the system can now read biometric credentials.
Integriti is our flagship intelligent integrated access control and intruder detection system. It can integrate with a multitude of third-party systems from CCTV, ANPR and visitor management programmes, to HR, payroll and health and safety systems. Integriti provides scope to create and action complex 'cause and effect' protocols at local, national and global levels.
Both systems offer high levels of cyber security. Integriti comes with 128-bit end-to-end data encryption and MAC authentication and offers solutions such as sandboxing to prevent the core Inner Range system ever being compromised via an integrated product.
Developer commitment
A key message we wanted to get across to delegates was that Inner Range develops and manufactures its own products, and that the hardware and software are created by the same R&D teams. Each component is designed and tested to ensure it complements the others. This isn't always the case with other brands.
Going forward
Despite nearly losing my voice, it was a great event and a pleasure to talk to so many interested delegates. We have some serious leads as a result and I look forward to updating you on our latest projects soon.