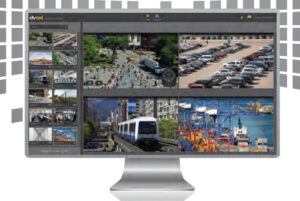 FLIR Systems has announced that it has acquired DVTEL for approximately $92 million in cash.
DVTEL, based in Ridgefield Park, New Jersey develops and distributes integrated video management system (VMS) software, video analytics software, visible and thermal security cameras, and related servers and encoders. The combination enables FLIR, with its existing FLIR-branded thermal and visible cameras as well as its Lorex-branded security systems, to be an 'end-to-end' security system provider.
"FLIR's strong position in thermal imaging together with DVTEL's extensive video analytics and VMS capability will position us well to offer differentiated and highly accurate perimeter security solutions for the upper corner of our Security segment's product value ladder," said Andy Teich, President and CEO of FLIR. "DVTEL adds a suite of professional-grade security software and hardware that is very complementary to our current solutions and fits very well with our strategy to offer end-to-end solutions in the enterprise and infrastructure segments of the security market."
FLIR anticipates this transaction will be neutral to 2015 net earnings and accretive thereafter.