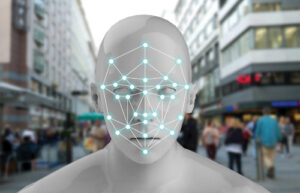 Although the use of facial recognition technology is under intense scrutiny at the moment due to concerns about privacy and civil liberties, Bill Hobbs, Global Vice President at 3xLOGIC, believes that the advantages it offers far outweigh the disadvantages.
The use of biometric technology has gathered momentum over the last decade and we are now at a point where the ability to identify and analyse human body characteristics is considered the norm. However, the use of facial recognition technology still elicits strong reactions in certain countries.
Many of the concerns surrounding this issue are reminiscent of that directed at CCTV in the early years of its introduction and, when considering facial recognition, it is worth bearing in mind that people around the world are already monitored and recorded by a huge network of overt and covert surveillance technology. According to the British Security Industry Association (BSIA) there are up to six million CCTV surveillance cameras in the UK alone – this works out at around one for every 11 people. Just as noteworthy is the fact that the use of this technology is generally accepted, with a study by the CCTV User Group revealing that 86 per cent of people back its use in public spaces so long as adequate safeguards are in place.
As opposed to early efforts with facial recognition, which attempted to classify physical characteristics such as race or ethnicity, the modern-day technology looks to identify an individual who is part of a Person of Interest (POI) database.  Non-matches can be quickly disregarded, and the images discarded as not of interest, while a POI match can be used to alert the right party of their presence in a specified area or region of interest.
Health Check
While the debate rumbles on, there is more than meets the eye with facial recognition technology and it is proving to have significant benefits across a wide range of applications – such as the healthcare sector.
Within hospitals and other healthcare environments, as well as making these types of buildings more secure, facial recognition is also having a positive impact on patient care. It can be used to identify, locate and track staff, patients and visitors, ensuring that only authorised personnel have access to certain areas and restricted locations. Facial Recognition can also be used to verify who is in a room before displaying patient health information on video screens – thus avoiding privacy concerns and regulations.
Read the full article in the January 2020 edition of PSI magazine