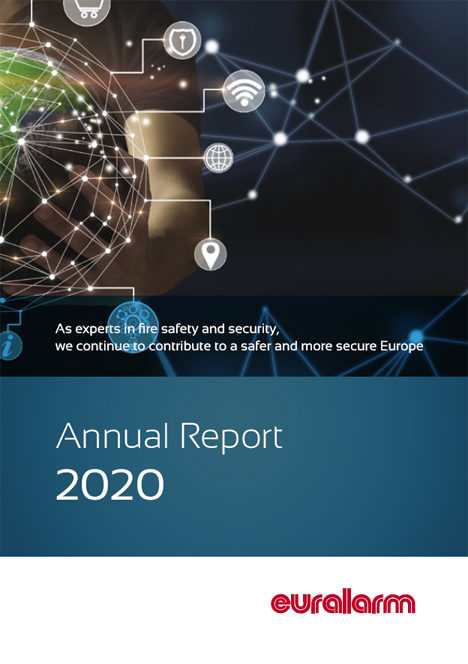 Euralarm has released its Annual Report 2020-2021. Traditionally, the annual report covers the period running between the General Assemblies of the association. This year however, due to the COVID-19 crisis, the General Assembly will take place end of November. Nevertheless, it was decided to release the Annual Report, as always, in May.
The Annual Report follows the structure of Euralarm, every section and committee of the association summarising their activities over the previous year and, where appropriate, providing forecasts and plans for the future.
For Euralarm 2020 was also an important year. The professional team was extended, enabling the association to be more present and proactively participate in projects and meetings from the Commission, CEN, CCMC and Orgalim. This step forward has also been noticed by key stakeholders from the different organisations. Euralarm plans to continue to expand its presence in those areas which are important for the members.
Over the 2020-2021 period Euralarm testified of an ongoing growth in membership with Vanderbilt, Verisure, Kiwa and the Open Security & Safety Alliance (OSSA) as new members.
 The new report is available as a download or E-book.