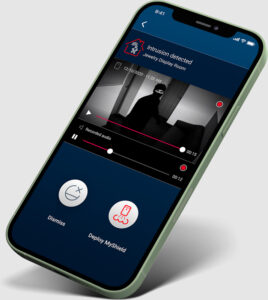 Essence Group has announced that it is expanding by offering a turnkey and customisable security solution for the enterprise market.
"We are excited to bring to the enterprise market our 27 years of knowledge and experience in the security industry, where we have developed and produced sophisticated solutions used in millions of homes and commercial premises worldwide," said Yaniv Amir, CEO of Essence USA.
Essence Group will offer a solution comprising both on-premises security capabilities and mobile safety solutions for people wherever they are. The AI-based network, and 5G-enabled solutions comprise video monitoring and edge analytics for premises; personal safety and protection for remote workers and students; and intruder deterrence and prevention. Video technologies deployed will be NDAA compliant to allow the cloud-based systems to be deployed in sensitive scenarios.  The Essence Solution can be used in greenfield applications, or integrated into existing security and first response monitoring centres.
The offering will include the Umbrella mobile personal emergency response system (mPERS), a discreet device that integrates with Essence's multi-service cloud. Comprising built-in fall detection, real-time activity monitoring and two-way voice capabilities, it is suited for a range of security settings, including lone worker scenarios. Also included is MyShield, the 5G-enabled all-in-one monitoring and intervention device can used in sensitive areas that are usually unmanned.