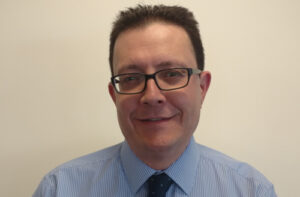 Eaton has appointed David Hicks as technical director of security products to oversee the continuing development of new technology in the business. Leading a team of engineers at the company's security innovation centre in Mitcheldean, Davids' primary objective is to design and develop next-generation security products. He is also responsible for ensuring the existing portfolio is continually updated to meet the needs of building owners and managers, security installers and people occupying commercial and residential buildings.
"The engineering team here is highly skilled and experienced and I'm delighted to join them," said Hicks. "There's a real sense of energy. We have exciting plans to build on our strengths and continue to innovate so that our customers can benefit from security products that offer maximum reliability, excellent aesthetics, intuitive operation and full compliance with evolving regulations and standards.
"The growing convergence of different technologies into smart and cohesive systems is a particularly exciting area and I look forward to exploring the synergies that can be developed with other parts of Eaton."
David is a Chartered Electrical Engineer. He joins Eaton from GE, where he was a product manager within the oil and gas division, developing data analytics solutions for subsea oil production environments. Prior to that, he was a technical director at Halma, where he was responsible for the design and development of radio telemetry equipment.