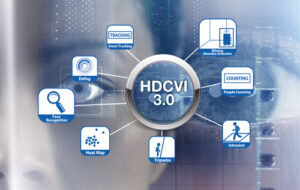 Dahua Technology has announced the release of HDCVI 3.0 analogue-to-HD video surveillance solution.
HDCVI (high definition composite video interface) technology, was developed and introduced by Dahua in November 2012. HDCVI3.0 technology includes compatibility with a range of industry platforms and technologies, higher video resolutions such as ultra HD and 4K, as well as intelligent functions equal to those in IP systems.
Liquan Fu, President of Zhejiang Dahua Technology said: "With nearly two hundred million analogue security surveillance systems deployed globally, HDCVI 3.0 is expected to have a far-reaching impact on the security industry for the years to come."
HDCVI 3.0 can accept input from IP systems while DVRs equipped with HDCVI3.0 technology can act as an access point to integrate with external passive infrared sensors, smoke detectors and other type of sensors.
The company believes that HDCVI3.0 is the first technology that realises 4-megapixel resolution over coaxial cabling. Meanwhile, it also offers Dahua Starlight night vision technology that includes2-megapixel resolution at 0.008 lux illumination and 120dB WDR. Additionally, it features H.265 compression standard that allows the system to save up to 50% bandwidth.