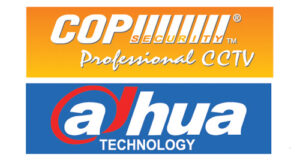 COP Security has announced that it has secured a UK distribution agreement with Dahua Technology, a company with the second largest market share, according to IMS Global Report 2014. This equates to 5.6% share globally, ahead of Axis, Samsung, Bosch and other international manufacturers.
Commenting on the new partnership agreement, Fu Liquan, President of Dahua Technology said: "Strong R&D and a progressive marketing strategy is the key to our success. Our ambition is to provide the cutting-edge, high-quality and high- performance Dahua product range via a network of leading partners, on a global dimension. We are very proud to welcome COP Security into the Dahua distribution partner network."
On behalf of COP Security, Gareth Rhodes, the company's Sales & Marketing Manager enthused: "We are delighted to announce that COP Security's success in the UK distribution market has attracted one of the world's leading manufacturers to appoint us with a UK distribution agreement. Underlining our continual commitment to supporting UK installers with high-grade professional products, backed-up with first rate service, we are looking forward to extending that offering, with Dahua's world- class portfolio of advanced surveillance solutions."
Joining COP's existing range of CCTV equipment, the Dahua range of products includes 4K NVRs and cameras, HDCVI Tribrid DVRs and cameras plus the Dahua powered Nexus IP range.