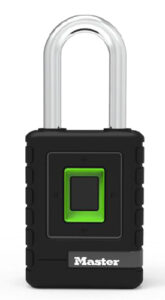 Master Lock has launched a weatherproof and attack resistant biometric padlock that allows fingerprint unlocking with no need for a traditional key. As a back-up, the padlock can also be accessed using directional keypad entry.
The Outdoor Biometric Padlock can save up to ten different fingerprints so that access can be shared; prints stored are for two primary users plus eight additional people. First time users will need to unlock using the directional system before fingerprints can be added and removed to revoke access.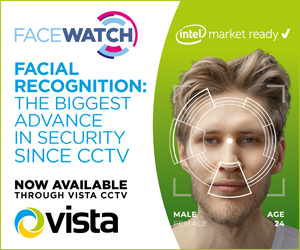 The padlock's zinc casing, boron alloy shackle and double-locking closing system offer resistance to attempted attack. In addition, a dual ball bearing locking mechanism has been designed to protect against prying attacks. The padlock is covered with a thermoplastic elastomer as added protection against the elements. The replaceable CR2 battery has a one-year life expectancy with a light indicator to alert the user to low energy levels. Master Lock has designed the padlock with a discreet compartment to jump start using a nine-vault battery should the energy completely run out.