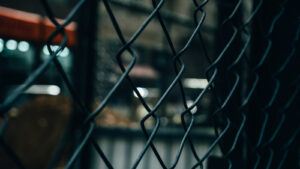 ATG Access has announced it will be joining with other Hill & Smith Holdings-owned companies to form a new security brand, HS Security.
With the creation of HS Security, Hill & Smith aims to utilise the strength of its security portfolio in order to become a global supplier of holistic security schemes.
ATG Access is one of a number of UK security companies recently acquired by the infrastructure product supplier. Joining ATG Access to form HS Security, will be Bristorm, Technocover, Barkers Fencing, Hardstaff Barriers and Parking Facilities.
While each company will continue to serve its existing customer base as usual, collectively they will now also be able to cater to large customers needing to deal with one security supplier directly.
HS security will cover all physical security requirements for both urban and industrial security schemes, offering tested and certified fencing, gates, rising arm barriers, wire rope systems, bollards, barriers, security doors and building hardening systems.
Gavin Hepburn, managing director of ATG Access, commented: "We are incredibly excited to be a part of this new brand, which will enable us to enhance our existing global reach. All of the companies within the HS Security portfolio deliver high-quality British engineering, and pride themselves on being not just a supplier, but a full-service partner, making this an excellent fit."