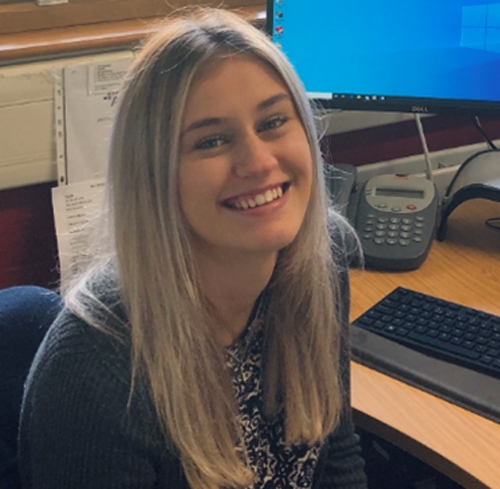 Lauren Pinker of Astra Security has decided to take on a new challenge choosing to do an apprenticeship course, which will not only help with her current role at Astra but benefit her own personal development.
Lauren joined Astra Security on a permanent basis in October this year, after previously doing a part-time role with the Service Team. Her new position as Office Administrator sees her dealing with customer service enquiries, engineer arrangements as well as supporting the install team on all things linked to installation administration.
The apprenticeship course, delivered through Skills Training UK, is titled "Improvement Practitioner" and runs for 14-18 months.  Within the training, she will cover topics such as team leadership, project management, presentation and reporting and change management.
Lauren said: "Having access to an apprenticeship is fantastic.  I'm really looking forward to getting stuck into the course and learning new skills."
Sarah Steer, General Manager at Astra Security said: "Providing staff with ongoing regular training and development opportunities is so important, it gives staff increased motivation levels, greater job satisfaction and higher levels of morale for the wider team. In doing this apprenticeship, Lauren will be learning new skills and competencies which will help her to grow and help maximise her potential."
The training is part of Astra Security's Training and Development Programme.