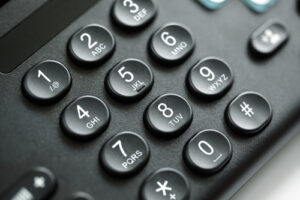 Reports have surfaced that the Information Commissioner has launched an investigation after hundreds of residents in Leicestershire were woken by illegal automated cold calls in the dead of night, warning them that their homes were vulnerable to burglars. The calls were understood to have been made by a marketing firm on behalf of an, as yet, unnamed security company.
The home security company targeted homes in the Market Harborough area in the early hours of the morning on Monday 24th August. It has been reported that residents were told that they could no longer rely on the police for their security. Callers were then told to follow instructions and use an automated service to arrange an appointment with the alarm company, whose representatives were in the area.
Automated calls to households for direct marketing purposes are illegal under the Privacy and Electronic Communications (EC Directive) Regulations 2003 and face fines of up to £500,000.
This is not the first time that unsatisfactory sales techniques have been used to sell alarms to the public, as scams were reported in Herefordshire in 2013, Essex in 2012 and others. The use of automated calling is fairly new as in the past this had been done by salesmen using 'pressure' or 'scare tactics'. Often these calls involved the homeowners signing up to an expensive contract while told they are getting the equipment for free. BBC programme Watchdog has also uncovered shady alarm selling techniques.
We await the finding of the ICO in the Market Harborough case.
More at: www.leicestermercury.co.uk/Probe-held-hundreds-automated-cold-calls-wake/story-27673186-detail/story.html