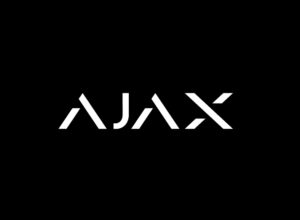 Ajax Systems has made a statement to inform the industry and customers on the state-of-play regarding the business, supply and services given the current situation in Ukraine. The company reports that it is doing everything necessary to ensure the protection and safety of its people, business and supplies to partners.
So far, Ajax Systems has relocated over 600 employees along with their families to safe regions in Ukraine and Europe. The manufacturer is also doing everything to ensure that its own and partners' businesses work as usual. Right now, the company is in the process of relocating the stocks of finished goods and relaunching its production facilities. The regular shipments to partners were renewed this week. 
Speaking of the existing systems, the Ajax server infrastructure function without interruption, so users and partners don't have to worry about the stability of already installed systems. Ajax's servers are geographically dispersed throughout Europe in Amazon data centers in Ireland and Germany. This is a proven, worldwide practice for large manufacturers and organisations.
The company also continues working towards launching new products. Ajax devices that were announced during the Special Event presentation will soon become available according to schedule.