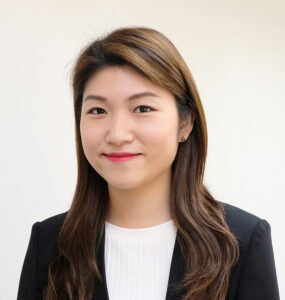 Abloy UK has appointed Cassie Wong to its Critical Infrastructure division, specialising in the telecoms sector. Cassie's appointment broadens the skills and experience within the team and strengthens Abloy's position in the industry.
Cassie previously worked for Assa Abloy Hong Kong, building industry knowledge about the construction sector and forging relationships with architects and specifiers. She then went on to become a DipGAI qualified ironmonger, and gained experience around new building projects and specification, ironmongery, hardware such as electric locks, and automation.
Cassie will be using her industry knowledge to build relationships and engage with people across the communications sector, including mobile network operators, tower companies, ISP providers and datacentres, as well as postal, radio and TV media operators.
Cassie commented: "With over ten years of experience in the construction sales industry, I'm delighted to re-join the Assa Abloy family with my role at Abloy UK as a member of the Critical Infrastructure team, looking after the telecommunication sector.
"Asset management and controlling infrastructure is crucial in the industry, with organisations often boasting many disparate sites and assets. I want to fully understand the issues they face around security and explain how Abloy solutions can help."