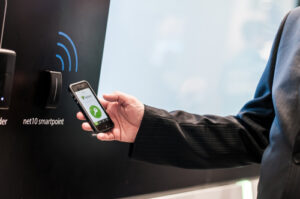 Paxton's building intelligence system net10, which features out of the box access control, IP video management and building automation, is now available to buy.
With the use of conventional RFID tokens or Bluetooth smart devices the system allows specific permissions to individuals and groups of people, such as gaining access to a building using a mobile phone, automatically turning on/off the intruder alarm and controlling heating.
The system works in conjunction with all types of IP cameras in order to facilitate live viewing and the recording of video footage.  It also provides building automation, interfacing with existing infrastructure for control over lighting, heating, air conditioning, intruder and fire alarms. The system is managed using a web-interface meaning there's no software to install or upgrade. It is designed to be futureproof, and additional functionality will be introduced as the system evolves.
Adam Stroud, CEO of the Paxton Group, says: "Advances in technology have meant a growing demand for systems that interact with other building facilities, such as lighting and heating, to provide convenience and energy efficiency. It was this that led us to develop net10."
net10 installer training and half day sales seminars provide the knowledge needed to install and sell the system. Once training is completed installers can take advantage of the net10 partner programme, a loyalty programme that rewards and incentivises participating businesses for proactive sales related activities of net10 products.