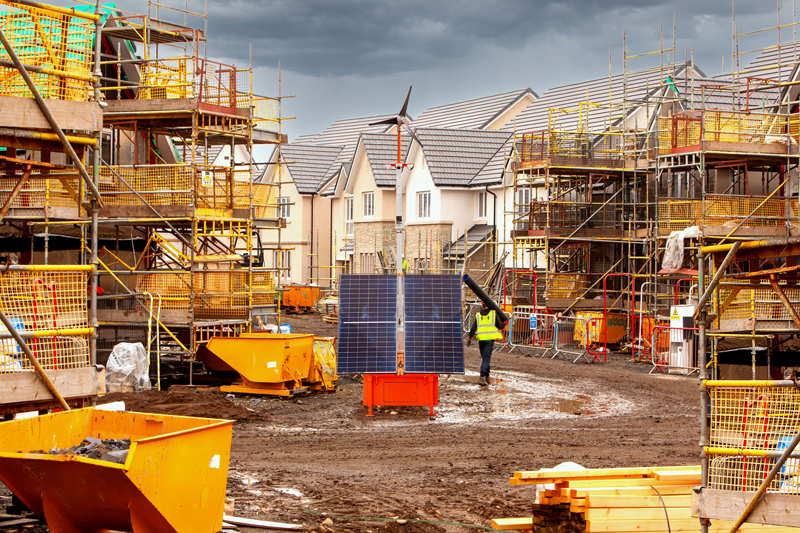 Prime Secure has launched what it is claiming to be the UK's first 100% eco-powered CCTV tower which operates solely on solar energy and wind power, while offering 360° coverage and 24/7 recording without the need for batteries, generators, or chemicals such as methanol.
With an integrated wind turbine and solar panels, the Eco CCTV Tower offers a range of AI features such as Area Intrusion Detection and Virtual Tripwires. The towers map out 'no go zones' – allowing high-levels of protection for all areas of a development, regardless of whether the building site has access to power. It also uses facial recognition technology to ensure only authorised personnel can enter a site and smart motion detection which uses advanced algorithms to differentiate between human and vehicular shapes, to send alarms only when a person or vehicle is detected.
The technology utilises False Alarm Detection which filters out alerts triggered by the movement of animals, rustling leaves, bright lights, or adverse weather. Additional upgrades can also be tailored to the user such as ANPR, Time Lapse, thermal imaging and advanced image searches.
Kevin McDaid, Operations Director at Prime Secure, said: "After careful development to ensure the product delivered on performance, we're pleased to launch the Eco CCTV tower to market. During the research and development process we saw rival systems enter the market, yet none were 100% eco-powered or could be installed at the same speed in remote or off-grid locations. Some systems call themselves solar towers but still require other fuel sources, such as batteries or accompanying fuel and attendance charges."